Seniors
Sand sculpture created in 2016 by Stéphane Robert, noted Austin artist, to illustrate Austin's commitment in developing a comprehensive Policy on Family and Seniors  (Photo: Jean-Claude Duff)
Seniors – the generations that precede us – are our roots. They are persons of experience who bring vital strength to our society and community. 

Mayor Lisette Maillé
Austin Policy on Family and Seniors
Here is an overview of the activities, resources and municipal services of interest to seniors. 
Assistance for Family Caregivers
Formed by a group of our fellow citizens, the Comité d'Action Sentinelles d'Austin (CASA) helps sustain a volunteer, preventive movement by actively assisting isolated, vulnerable family caregivers living in Austin to secure support services.
Watch our video on the Sentinels of Austin >
---
Community Events
A number of community events for both children and adults are organised each year by Austin's various committees. Announcements are made:
in the bulletin board of the English Home page
in the Actualités Austin Newsletter – PSST! Are you a subscriber?
by postings on the municipal bulletin boards
on the Municipality of Austin's Facebook page
in the community sections of the Brome County News and Le Reflet du Lac newspapers (whenever possible)
---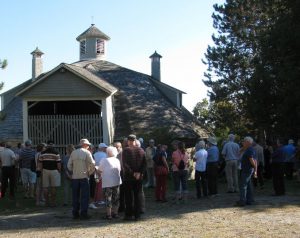 Culture
Austin's Cultural Committee organises and sponsors a variety of cultural activities throughout the year.
Declaration under oath
Do you need to make a declaration under oath? The Mayor, Councillors and Secretary-Treasurer of a municipality can administer the oath in the same manner as a Commissioner for oaths.  Details >
---
Directories
Austin's Goods and Services Directory: Revised annually, Austin's Directory is right at the centre of the « Buy Local » movement, promoting goods and services produced in Austin as well as keeping the community spirit alive and well with its Community section (« volet communautaire »).
Seniors' Ressources Directory: Published each year (in French) by the Table de concertation des aînés Memphrémagog, the Bottin-Agenda des ressources pour les aînés contains a comprehensive list of the services and ressources available to seniors and caregivers. Get your free copy at Town Hall today!
---
Financial assistance
Seniors can take advantage of a number of provincial and municipal programs and rebates.
---
Libraries
---
Para-transit
The Municipality of Austin provides transportation for handicaped citizens. The service is operated by the Memphremagog MRC.
Information:

 819 843-3350


 transport@mrcmemphremagog.com
---
Parks and Green Spaces
Many of Austin's parks and green spaces feature granite benches, flower gardens and interpretation panels.
Pétanque (Bocce)
A lighted pétanque court at the Municipal Park awaits all bocce amateurs!